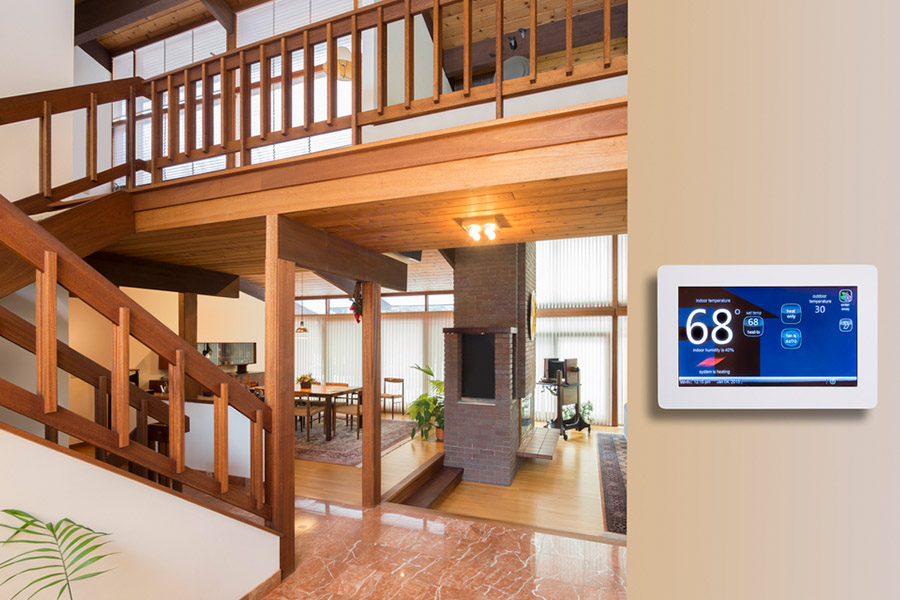 Does It Make Sense To Install A Smart Thermostat In Columbia?
Modern smart thermostats have progressed quite a ways past the basic mechanism for controlling your HVAC system. If you would like to install a smart thermostat in Columbia, you're going to enjoy an abundance of comfort with less effort on your part. Offering the benefits of Wi-Fi, sensors for multiple rooms, and home automation, these innovative devices will reduce energy expenses and make your home truly comfortable and safe.
What Is A Smart Thermostat In Columbia?
Once installed, your smart thermostat will run in a comparable fashion as the old version in the sense of basic temperature control. The design will likely be sleeker, but you can still view the current temperature. You can still adjust your temperature settings from the device, and it continues to allow you to quickly adjust settings for fan, heat, and cool.
However, if you install a smart thermostat in Columbia, you will enjoy a wide array of exciting options. This is due to the fact that this HVAC component is wirelessly linked into a larger system, like your Google smart speaker or your home's security system. With a smart control panel or cell phone app, you can program your smart thermostat to alter the temperature by itself at specified times or to respond to a triggered event in your network. The bottom line is a house with enhanced comfort and energy efficiency.
It Makes Sense To Install A Smart Thermostat in Columbia
There are a range of justifications for switching from your standard unit to a smart thermostat:
● Ease of control with a mobile app. You can direct the thermostat no matter where you are via a cell phone app such as the intuitive platform from ADT. Does it feel stuffy while you're struggling to get some rest? You can easily grab your smartphone and adjust the A/C without getting up. You might even check on your property's comfort levels on your beach vacation, and alter the settings to conserve energy when no one's at home.
● Take advantage of scheduling. A smart thermostat gives you the ability to use a schedule for heating and cooling. Set multiple temperature changes to best fit your lifestyle. Lower the temperature for bedtime, then bring it back up a little bit before you arise. Or design specific scenes for specific occasions -- such as a scene for entertaining or another for when you have a fire going in the winter.
● Lower utility bills through automation. A great benefit of smart thermostats is they will lower utility costs. You have the ability to effortlessly alter temperature settings as needed in regards to seasonal changes, weather events, or time of day. There's no need to spend excess energy cooling and heating an empty house. In addition, by programming schedules, your clever new tool makes automatic adjustments. Various utility services are known to extend special savings and rebates for qualifying models or situations.
● Make use of voice commands to control your home. If you elect to install a smart thermostat in Columbia, you also have the opportunity to hook it up to function with a smart speaker device from Amazon or Google. This offers the chance to manipulate your home's comfort without stopping what you're doing.
● Join your thermostat to other home automation items. If your smart thermostat is part of a complete home defense package, you have the chance to link all your devices into a unified network. This could help safeguard your house when disaster strikes. For instance, you may direct your thermostat to turn on the exhaust fan when your smoke detector is triggered.
Get A Smart Thermostat In Columbia Today
When your current thermostat fails to satisfy your needs, you should upgrade to a new "smart" model. They're sleek, a cinch to control, and will noticeably lower your energy expenses over time. It's also best when you combine it with an advanced residential security installation. Call us today at (573) 203-3048 or complete the form below to inquire about your smart thermostat in Columbia.
Areas Served Around Columbia By Secure24 Your Local ADT Authorized Dealer