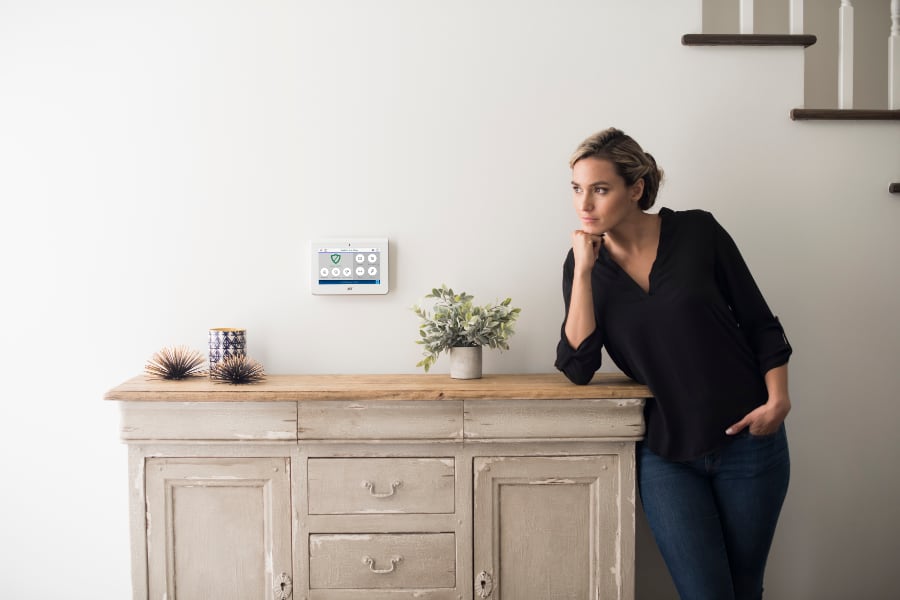 What Are The Next Steps After Your Home Security Alarms Go Off In Columbia?
An alarm system is intended to protect your home. But what actually transpires when your home security alarms go off in Columbia? What actions should you take to help make sure you and your loved ones are taken care of?
The first thing to do is to avoid panicking. Know that your around-the-clock monitoring professionals are there for you. Then take the steps described below to be prepared for any urgent situation.
Our Dedicated Representatives Are Focused On Your Safety
A 24-7 monitoring specialist is alerted in an instant as soon as your Columbia home security alarms go off. When an agent is informed, they will contact you without delay to determine what caused the security system. Your alarm can activate due to a range of emergencies, including:
Burglary

Flames or smoke from a fire

Flooding

Accidentally setting off alarm
In circumstances where a device was set off by accident—like not remembering that your sensors are turned on when you unlatch a window or door— a monitoring specialist will contact you and figure out if assistance is required. Give them your passcode, and they will cancel the alarm.
In a true emergency, your monitoring team member will dispatch your local emergency services, including law enforcement, firefighters, and medical professionals, to your home. They will even function as the point of contact if you are not on site. Your dedicated monitoring staff also can apprise emergency services on which component was tripped, helping them prepare for what could be a life-threatening situation. Your monitoring professional will stay on the line with you to assist in keeping you composed and instruct you on what to do next.
Recommended Steps if Your Alarm Goes Off In Columbia
Getting roused from bed in the dead of night to a security warning blaring is incredibly scary—even moreso if you have no idea why it's going off. The smartest thing you can do is stay as calm as possible and follow these steps:
First, move to a safe place. Round up all members of your family including pets as quick as you can and get into a secure room within your residence or leave the premises entirely. It's a natural response to want to face the situation by yourself, but this may put you and your family at greater risk. As an alternative, concentrate on keeping you and your loved ones secure and let the professionals handle the problem.
As a second step, utilize your mobile security application to keep in communication with your monitoring staff. They'll notify responders who will be on their way to your residence in a flash.
Lastly, keep in close contact with your monitoring team and emergency professionals. You are able to be patched through, so representatives of each team are talking together. On the other hand, if it's not possible to be in direct contact with your emergency providers, you're still able to obtain updates by text message. Even if it's only a false alarm, it's wise to maintain communications with everyone involved so you will be ready should a real emergency occur.
Be Prepared For Any Emergency in Columbia with Secure24 Alarm Systems
From fires to break-ins, Secure24 Alarm Systems ensures your loved ones and property are well defended. With around-the-clock monitoring, smart locking systems, and a range of sensors, your home will become the safe haven it's supposed to be. Create your ideal home security package by completing the form on this page or call (573) 203-3048 to get started.
Areas Served Around Columbia By Secure24 Your Local ADT Authorized Dealer